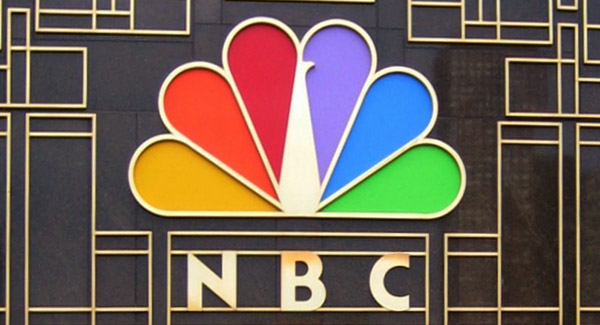 Here's this week's batch of freshly-baked television news:
Two big names will "

sho

" up on Showtime: Laura

Linney

will star in The C Word, a half-hour comedy series about a woman who turns her life around following a cancer diagnosis; and William H. Macy will star in Shameless, a comedic drama about a drink-swilling father of six (based on a BBC hit).
In a classless move by NBC, the Glee cast is no longer invited to perform at the Macy's Thanksgiving Day Parade. Jumpsuits will surely be worn at the festivities, but apparently none by Sue Sylvester.
No sooner did I finish singing the praises of

Kater

Gordon, the Mad Men writer who went from writing assistant to Emmy winner in no time, than she was let go from the

show's

writing staff. As they say in fashion…
Lest you thought your eyes deceived you, Family Guy creator Seth

MacFarlane

did appear as an FBI agent in the premiere of

FlashForward

. And apparently, he'll be back on occasion. I only hope I get to guest-star on shows when I'm a successful TV writer!
NBC has ordered its upcoming post-apocalyptic show Day One to be converted from a 13-episode season to a two-night, four-hour miniseries. And the prospect of further seasons depends on the ratings. This may sound like bad news, but as i09 points out, that formula worked for

Battlestar

Galactica

. And creator Jesse Alexander (Heroes) is pumped, saying, "Airing four hours over two nights is much more exciting to me than rolling out just one hour per week… I didn't want to suffer the same fate as many first year shows and be moved to another time slot mid story, or worse, not be able to air the final episodes."
Though CBS wasn't too enthusiastic about the negotiator-drama

Flashpoint

around the time of the TCA Press Tour, the network has decided to bring the Canadian co-production to American screens for another 13-episode run later this season.
In more good news, some of the season's most promising shows, Glee,

FlashForward

, and Modern Family have all earned full-season pick-ups from their respective networks.
Lauren Graham (of Gilmore Girls fame) has won the role vacated by Maura Tierney on

NBC's

upcoming Parenthood, filling the role that Helen Hunt was considering.
Linda Holmes of

NPR's

Monkey See blog has an insightful post about how

NBC's

decision to give up the 10 PM slot for The Jay Leno Show represents the network's exasperation with all things dramatic.
Michael

Ausiello

reports that the third season of Chuck may premiere within a matter of weeks instead of next March. He also says that NBC insiders are calling it the best season yet. (And I've just realized that half this post has been about NBC!)
And finally, a Massachusetts farmer is so enamored with Family Guy, he created a corn maze incorporating

Stewie

and Brian, pictured here. I hope he does something related to NBC next. Perhaps the letters NBC.