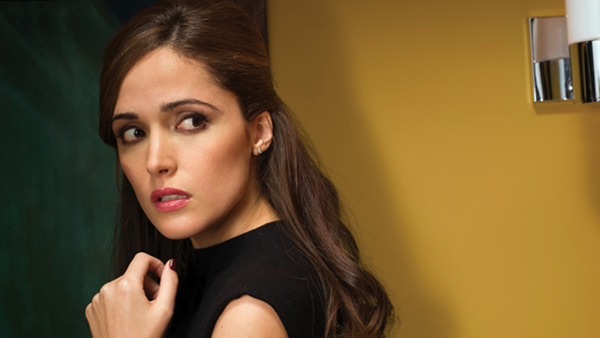 Note: The following post first appeared as an article by the same name in The Climax, Hampshire College's newspaper. Also, some of these micro-reviews may exceed 140 characters—my bad!
I am a student of television. Writing television scripts is my Division III [a senior project, in Hampshire speak]. So I have no shame in the fact that I watch all of the shows below religiously. I study the craft, folks. That's a lie—I am ashamed of some of them, but I'm feeling forthright in my fourth-year-ness. Anyway, I only assumed that I couldn't review all my shows for The Climax before I graduate. And then it occurred to me: I could review each in 140 characters or less. (Arbitrary number, I swear.)
24 Some seasons fire on all cylinders, and some make you want to shoot yourself in the kneecap. But I'm still a fan of the Bauer Power Hour.
30 Rock Is Tina Fey God? Even if not, this show is in my pantheon. 22 Emmy nominations this year alone. What the what?
The Amazing Race A competition show and a geography lesson all in one. Plus the race just looks like such a globetrotting thrill.
Breaking Bad Brilliance you've likely never seen. Bryan Cranston (as a reluctant meth dealer) and Aaron Paul (as his witless lackey) are a wondrous team.
Brothers & Sisters Created by playwright Jon Robin Baitz, powerful character drama pervades this series about the virtues and frustrations of family life.
Burn Notice Ex-spy Michael Westen is a MacGyver for the new century. Plus he narrates his creative process! Plus Bruce Campbell plays the sidekick!
Californication Man-child Hank Moody is David Duchovny's (comedic) role of a lifetime. And the show featured Hampshire band Bubonic Souls last week.
Chuck Put a self-described nerd in a world of government conspiracies and sexy secret agents, and hilarity ensues. Such a lovable show.
Community A comedy about a community college study group that's not quite up to snuff but getting better each week.
Curb Your Enthusiasm Schadenfreude at a fever pitch. Larry David is such an incorrigible ass, but you can't help siding with him in all of his curmudgeonliness.
Damages Vicious legal thriller with Glenn Close and Rose Byrne. Season 2's powerhouse cast included William Hurt, Marcia Gay Harden, and Ted Danson.
Desperate Housewives What do I have in common with middle-aged, lovelorn women? Uh, not much. But this show is still a fun look at the seediness of the suburbs.
Dollhouse Engineered personalities, ethical perversions, and intense action make this (cancelled) show radically different. Well done, Joss Whedon.
Entourage Not the sharpest tool in the shed, but still a comical insight into the biz and a testament to lifelong friendship. ("Lloyd!")
FlashForward An ambitious fate-vs.-free-will drama with a laudable cast. But can its premise sustain it for more than this season?
Flashpoint This Canadian import, about a hostage negotiation team in Toronto, is edge-of-your-seat tense. Plus Veronica Mars's dad is the lead!
Fringe Like The X-Files, only with a more mind-warping mythology and the addition of one raving-mad, madly-funny scientist. Freaky good times had by all.
Glee This high-school satire is so much fun, thanks to a stellar cast, its show-stopping covers of pop songs, and the incomparable Jane Lynch.
The Good Wife What makes this legal drama intriguing is that the protagonist—played by Julianna Margulies—is the jilted wife of an adulterous politician.
Gossip Girl Used to be a salacious indulgence. But they had to match everyone up in an endless cycle of hook-ups and break-ups. What a mess.
Greek If Gossip Girl had a sharper, wittier, more accessible, yet less popular twin sister, her name would be Greek.
Grey's Anatomy Melodramatic, yes, but the relationship drama is sophisticated and smartly executed. But its hard to watch if you're single, dammit!
Heroes Holy Hiro, what the hell happened to this show? This once-great serial has suffered bloated storylines and botched mythology. Shut it down.
Lost The most revolutionary show on this list, nay, of the decade. Season 5 was a creative resurgence that was so awesomely challenging to watch.
Lie to Me An unconventional procedural drama that's proven to be surprisingly un-formulaic. And Tim Roth doesn't even have to use an American accent!
Mad Men If you're not in love with this elegant, introspective, and smoldering drama, you just haven't seen enough of it.
Men of a Certain Age Three old friends have midlife revelations. This show just started, but I like what I've seen. It's like Garden State—plus twenty years.
Modern Family Funniest new show of the season. Believe it.
Nip/Tuck Not as deeply cutting as it was in its youth, but now it's superficially fun and bat-shit crazy. Can't complain too much.
The Office Just when I think it has lost its mojo, it pulls a "Koi Pond" episode or "Subtle Sexuality" webisode to remind us all of its wit.
Parks and Recreation Started off as an Office clone but came back roaring in its second season. Now it rivals its predecessor for laughs.
Private Practice A spectacular cast and interesting storylines, but I still wish Addison would go back to Seattle Grace. Maybe everyone can go along!
Project Runway I'm probably not the right demographic for this catty show, but who cares. I just hope Tim Gunn would approve of my wardrobe.
Smallville Never "super" but never terrible, Smallville is reliable entertainment even after eight years. One of the only good things the CW can offer.
So You Think You Can Dance The most legit and diverse dance competition. The talent gets more absurd each season. YouTube "Ellenore & Jakob – Contemporary" for proof.
Top Chef In a world of hamburger reality shows, Top Chef is a filet mignon with escargot, grilled ramps, chanterelle mushrooms and yuzu—i.e. refined.
Top Chef Masters The nation's top chefs compete. Of course it's good.
True Blood I reviewed this show already this semester! Suffice it to say, it's addictive.
Ugly Betty In this refreshing comedic drama, Betty maintains a beautiful can-do spirit as she navigates the (hilariously) bitchy world of fashion.
V This series about tensions between humans and alien "Visitors" is off to a promising start, but lamely, we only get four episodes this year.
Warehouse 13 Undecided about this show. I dig the whole "America's attic" notion and the leads' chemistry, but some of the episodes have been, uh, hokey.