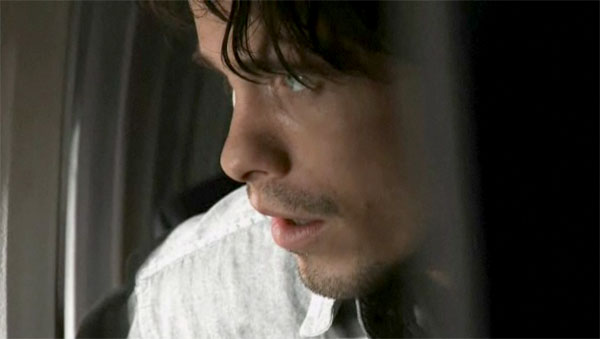 Now that the big four networks have released their fall lineups (oh, and The CW, too), I can talk about the new shows which excite me most—with the added bonus of knowing that each of them will air for at least one episode! Will all of these shows be Emmy-worthy? Probably not. But, sight unseen, I think the following nine shows (ranked in descending order of can't-wait-ness) are the most original and/or interesting.
Mr. Sunshine This comedy, coming to you from ABC, almost sounds too good to be true. But it is, luckily for us, and the trailer holds as much promise (and as many laughs) as the one for Modern Family did a year ago. Matthew Perry plays the manager of a mid-level sports arena in the throes of a mid-life crisis, and Allison Janney plays his "highly erratic" boss. ("John Cougar Mellencamp is playing here Wednesday night. I'd very much like to make love to him.") Nate Torrence and James Lesure co-star, which is cool because both of them and Perry and Janney all appeared on my beloved Studio 60 on the Sunset Strip. Plus, Thomas Schlamme—who expertly directed and executive-produced many episodes of Studio 60 and The West Wing—directed the pilot and is serving as executive producer.
Terra Nova Even with executive producer's Steven Spielberg's expertise, Terra Nova is easily the most ambitious of the networks' new shows. It revolves around a family who travel from a century in the future all the way back to prehistoric times to change the future and save a dying Earth. But once there, they have to deal with threats both within their settlement and without. (Hint: dinosaurs!) Obviously, the special effects budget along is going to be huge. It'll be big investment for FOX, but remember that ABC gambled nearly $12 million on Lost, and that paid off. No cast has been lined up yet, after both Kyle Chandler (Friday Night Lights) and Kevin Bacon passed on the project. But FOX has time—the show won't debut until midseason.
Undercovers NBC appears to be styling the name of this drama as UnderCovers for people who might not pick up on the double entendre, but that should also give you a sense of the premise. A married couple rekindles their passion for one another when they are brought out of spy-retirement. (The term "sexpionage" is bandied about in the trailer.) It sounds dangerously close to Mr. and Mrs. Smith, but I know J.J. Abrams (a hero of mine for creating Alias, Lost, and Fringe) knows what he's doing. He also directs the pilot, which means it's to be as awesome as the pilots for those past shows.
Nikita Hmm, a young secret agent find out she's been working for the bad guys instead of for her country, and now vows to bring her former employers down. Where have I heard this one before? Oh yeah, Alias. But—oops—Alias probably borrowed that premise from the original La Femme Nikita. Remakes have been hot for the past five or six seasons, and this one is no exception. But I'm excited about it, especially because Maggie Q is starring. (With a name like that, doesn't she sound like a spy herself?) What else is interesting is that the nefarious organization, Division, is still recruiting young people, wiping out their pasts, and grooming them into cutthroat assassins. So I get it: it's like an Alias/Dollhouse mash-up! I just hope that this drama can find an audience on The CW, since it's not very similar to the network's other programming.
The Event Lord knows I love a mysterious, conspiracy-filled serialized drama, and NBC's The Event fills that niche for the upcoming season. (Hopefully it will succeed where FlashForward did not.) The series stars Jason Ritter as an "Everyman" who discovers a massive government cover-up while trying to find his missing fiancee. After seeing the surprisingly epic trailer, my blood is boiling to watch the first episode. Also in the cast are Blair Underwood (Dirty Sexy Money), Laura Innes (ER), Scott Patterson (Aliens in America), and Željko Ivanek (just about every show).
Love Bites It's been a while since we've seen an anthology show, huh? But NBC is banking on Love Bites, an hour-long comedic drama starring Greg Grunberg (freshly liberated from Heroes), Jordana Spiro (My Boys), and the amazing Becki Newton (Ugly Betty). The lives of those three central characters anchor each episode, but each installment will also feature "vignettes" of other stories of romance with "an edgy, irreverent spin." I'm thinking that if this show is anything like the movie Paris, je t'aime—and it seems to be—we're in for a treat.
Hawaii Five-O Another remake! This updated version has the same subject as the 1970s original: a special task force of the Hawaii state police who get things done à la the A-Team. (Doesn't that movie look bad, by the way?) But the reason this particular drama is appealing is its cast: Alex O'Loughlin (Moonlight), Daniel Dae Kim (Lost), Grace Park (Battlestar Galactica), Scott Caan (Ocean's Eleven), Jean Smart (Samantha Who?), and Taryn Manning (8 Mile). Sure, it's another procedural on CBS, but the Hawaii setting should provide fodder for unique plots.
The Cape After being framed for a series of murders, policeman/family-man Vince Faraday (David Lyons, ER) has to flee his former life. But in so doing, he dons the persona of his son's favorite comic-book hero, The Cape. I'm interested to see how fantastic the storyline gets. A show like this, which I assume wants to be taken seriously, has to walk a fine line between too realistic and too far-fetched. Also in the cast for this NBC drama are Keith David (Crash) and Summer Glau (Firefly).
No Ordinary Family Another superhero show! In ABC's No Ordinary Family, Jim and Stephanie Powell—played by Michael Chiklis (The Shield) and Julie Benz (Dexter) take their brood on a vacation, hoping for some nice family togetherness. But after their plane crashes in the Amazon, each of the family members suddenly sports a superpower. Then the question becomes, what do you do with these powers in your normal life? It's an interesting premise for an action-packed show, but with Greg Berlanti as co-creator (a man who also developed Eli Stone and Jack & Bobby), it should be a surprisingly-deep family drama, as well. The series also stars Autumn Reeser (The O.C.), Romany Malco (Weeds), and Tate Donovan (Damages).