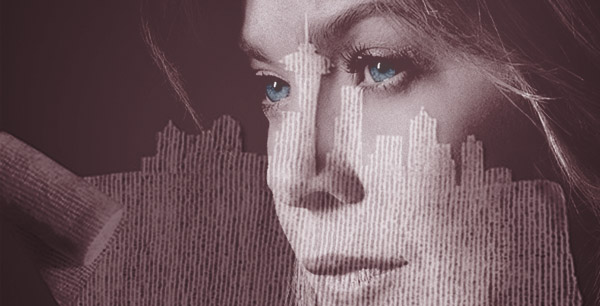 My other blogging gig is covering Grey's Anatomy for Wetpaint Entertainment, and I wanted to share the following article here on Primetimely since it's one of which I'm particularly proud. (You can see it in its original Wetpaint context here.) The preamble is true: I do love Grey's—but I do see its faults and its wear and tears of age, and I have some humble suggestions.
We love Grey's Anatomy, and not just because doing so is our job here at Wetpaint Entertainment. But we're still critical of it — and while this season and the last were better than, say, seasons 5 and 6, we're a long ways away from the Grey's glory days. So we took it upon ourselves to make the show great again… or to at least offer the writers some friendly suggestions. Here are five prescriptions for the writers to administer once an episode until the show's ailments subside.

A smaller cast
Season One had nine main characters. Season Two had ten. Season Eight? Fourteen. That's fourteen characters who need substantial storylines in most (if not all) episodes. Might the writers be spread a bit too thin trying to serve all these actors? That said, we're not looking to vote any characters off the proverbial island — and we certainly wouldn't want to be the ones to choose who stays and who goes! — but maybe certain characters could be scaled back to "recurring" status. Maybe certain characters who haven't had any notable storylines thus far. Like, say, a character whose name rhymes with Flaxen Savory.

More emotional pay-offs for each climactic episode
Grey's Anatomy is known for its occasional blockbuster episode, which usually involves some tragedy besetting Seattle. Sometimes they come off as ratings ploys, and sometimes they transcend their sensational nature to usher in innovative drama. For example, the mass shooting at the hospital made for an incredible episode in its own right, but it also made Season 7 that much stronger, since the season dealt with the doctors healing their shattered world. The ferry crash made Meredith (Ellen Pompeo) face (and surrender to) her own mortality, and it also made Alex (Justin Chambers) assume a heroic role. But on the flip side, events like the sinkhole and the plane crash had no greater ramifications — they just made for exciting television commercials.

More tragedy
Ouch. We know. How dare we want the doctors to suffer? We'll tell ya why — it makes for quality television. Izzie losing Denny, Bailey (Chanda Wilson) losing her husband, Richard (James Pickens Jr.) losing his sobriety and his wife, Cristina (Sandra Oh) losing her ability to operate, Meredith losing Zola, Arizona (Jessica Capshaw) losing her relationship, Callie (Sara Ramirez) nearly losing her life, et cetera, et cetera. When the doctors lose, Grey's as a show wins. And the tragedy is even better when the audience knows something the doctors don't, a.k.a. dramatic irony. For example, in this most recent episode, we knew that Cristina was operating on Henry when she didn't, and we knew that Henry was dead when Teddy (Kim Raver) didn't.

Closure
Regardless of what we think of the actors who portrayed them, we liked Burke, George, and Izzie. But none of these main characters had a satisfying send-off. Burke left Cristina at the altar and was never held accountable for his actions because Isaiah Washington was released from his contract. George O'Malley was hit by a bus, and Shonda Rhimes never got to write the one last episode for him that she wanted to because T.R. Knight declined to return. After being spurned by Alex, Izzie headed for Tacoma in an episode that was not intended to be her last because Katherine Heigl chose to leave the show for good. These abrupt departures make for choppy storytelling and fan frustration. Actors should be required to appear in one more farewell episode after their character dies or moves. Or, like our girl Kate Walsh, they should just come back once a season!

More Shonda episodes
Notice any commonality between the episodes we picked as our all-time favorites? Almost all of them were written by Shonda Rhimes — you know, the woman from whose brain this entire world and all of its drama and characters sprang? Don't hold the fact that she wrote Crossroads against her; she has since become an absurdly talented writer on Grey's, Private Practice, and the upcoming Scandal. There's a reason why the episodes she writes are the most memorable, buzz-worthy chapters in each show's saga.

Want more from Wetpaint Entertainment? Keep up on all things Grey's Anatomy by Liking us on Facebook at facebook.com/GreysAnatomyFansite and Following us on Twitter at twitter.com/GreysWetpaint.