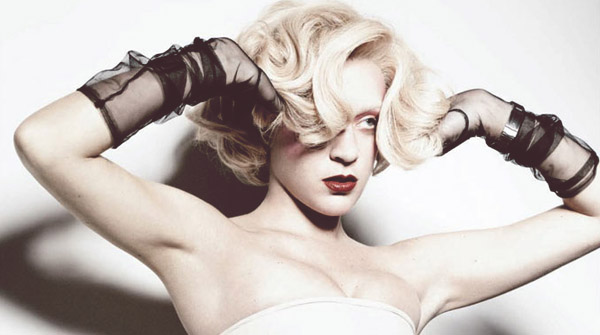 A hot, steaming cup of TV news, ready for you to guzzle:
Anderson Cooper has had another one of his famous giggling fits on air, and it's so unflattering but so adorable. Yes, I call Anderson adorable. Okay? Totes adorbs.
Patrick Dempsey channelled his Grey's Anatomy character's heroism recently by pulling a Malibu teen from his flipped Mustang, waiting with him until the paramedics arrived, and even calling the teen's mother to update her on her son's condition.
I'm loving Big Love right now, and I'm especially loving three leading ladies: Jeannie Tripplehorn, Chloë Sevigny, and Ginnifer Goodwin. So it thrills me to no end that Sevigny (who's name I just had to Google to pronounce) will be a star of the next season of American Horror Story, playing a character named "Shelly the Nymphomaniac" who faces off with Jessica Lange's character in an insane asylum.
Feeling the pride? Hulu now has an LGBTQ category, including content from here! TV.
Still no word on the fate of next season's pilots, save for two. ABC's Counter Culture (a multi-camera sitcom about three sisters running a Texas diner) has been shut down after star Delta Burke injured herself the set. (Now that's… "counter"-productive?) Also, CBS shuttered production on the dubiously-titled Quean (about a "millennial hacker girl") amid speculation that it was too Dragon Tattoo.
As a fan of shows exploring the human condition while masquerading as sci-fi or fantasy (hello, Battlestar), I'm very eager to check out Syfy's Defiance, set to debut in 2013. Starring Dexter's Julie Benz and Jaime Murray, True Blood's Grant Bowler, Lost's Fionnula Flanagan, Mia Kirshner, as well as Tony Curran, Stephanie Leonidas, and Oscar-nominee Graham Greene; the series, says Deadline, "introduces a completely transformed planet Earth, inhabited by the survivors of a universal war. Forced to co-habitate, the disparate group struggles to build a new society among the devastation. The dramatic tapestry of the series and the intense action of the game will exist in a single universe where their respective narratives will inform one another and evolve together into one overall story."
Various showrunners commiserated on Twitter about their least favorite chapters in the shows they created. Exchanging tweets, Damon Lindelof called Lost's third season "uneven," Shonda Rhimes wanted to "hide in a dark cave" after contemplating Grey's Anatomy's fourth and fifth seasons, and Bill Lawrence criticized all of his shows: Spin City, Scrubs, and Cougar Town.
Ryan Murphy & Co. might be regretting enlisting Lindsay Lohan to play herself in Glee: apparently the fading-starlet showed up anywhere from three to six hours late, depending on whose report you read.
And finally, for longtime readers of this blog, you might be amused to see that I've finally updated the background image to reflect the current TV schedule, instead of one from the fall of 2009. Goodbye, Aughts; hello, Tens!