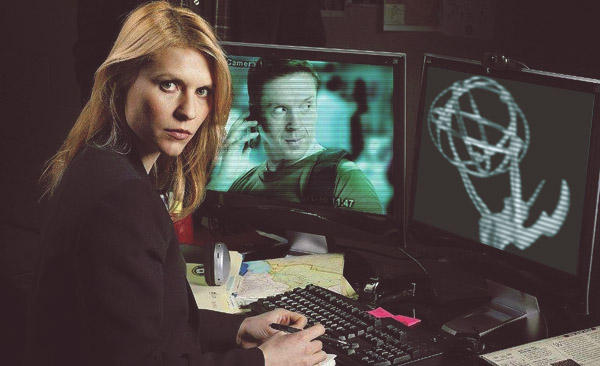 This year's Emmy nominees were announced as I was basking in the sun in Playa del Carmen, Mexico (shameless gloating, I admit), but you better believe I still checked out the list as soon as I could. Here are my thoughts on this year's selections.
Once again, HBO reigns supreme with an astonishing 81 nominations across the board. Just like HBO's old motto touts, it's not TV; nay, I'd argue that it's super-TV.

Camera operator Hector Ramirez and producer Sheila Nevins have earned the most lifetime Emmy nominations as of this year with 68 and 59 noms, respectively.

If Mad Men wins for Outstanding Drama Series this year, it will have won that award five times—surpassing Hill Street Blues, L.A. Law, and The West Wing for the record.
Modern Family is the most-nominated comedy this year with 14 noms, Mad Men is the most-nominated drama with 17, American Horror Story is the most-nominated miniseries with 17, and Hemingway & Gellhorn is the most-nominated TV movie with 15. (And that last one is a surprise because I'd read pretty lukewarm reviews of Hemingway & Gellhorn.)

Jon Hamm has been nominated for an Emmy 8 times but has never won, and Michael C. Hall has been nominated 7 times without a win. But in terms of Outstanding Lead Actor in a Drama Series, there can be only one! (And it might very well be neither of them, eh, Cranston?)

Community has finally been nominated for an Emmy in the Outstanding Writing for a Comedy Series category… still not as an Outstanding Comedy Series.
On the drama side, Parenthood has finally been recognized, but only in a nomination for Jason Ritter as an Outstanding Guest Actor. (Not to say I wouldn't agree with that choice.)
It's telling that Glee only received 3 nominations this year, compared to 19 for it's first season and 12 for its second. Not so much of a sophomore slump as a junior slump.
Conversely, Breaking Bad has only received more and more nominations each year, with almost twice as many nominations for this season than for last.
Meanwhile, Parks and Recreation is enjoying its most-nominated year, but that it wasn't nominated for Outstanding Comedy Series speaks to the wealth of great comedy on TV today.
Anyone who says that SNL has gone downhill should acknowledge that it has never received more nominations per year than it has in the years since 2009.
Let's hear it for the funny ladies! This year there are seven nominees for Outstanding Lead Actress in a Comedy Series.

Every single

adult star of Modern Family has been nominated.
American Horror Story and Missing were smart to nominate themselves in the less-competitive miniseries categories: American Horror Story because it's an anthology series (with a new story every season) and Missing because, well, it was cancelled.
Two of my favorite categories are buried deep in the nominations press release: Main Title Design (for which American Horror Story, New Girl, Strike Back, Great Expectations, and Magic City were nominated) and Main Title Theme Music (for which Touch, Homeland, Page Eight, Hell on Wheels, and Great Expectations were recognized).
I'm gratified that Betty White is once again nominated, this time as the host of the senior-prankster show Betty White's Off Their Rockers.
God, I gotta see Homeland.
I'd like to name a cat after Benedict Cumberbatch (of Sherlock fame).