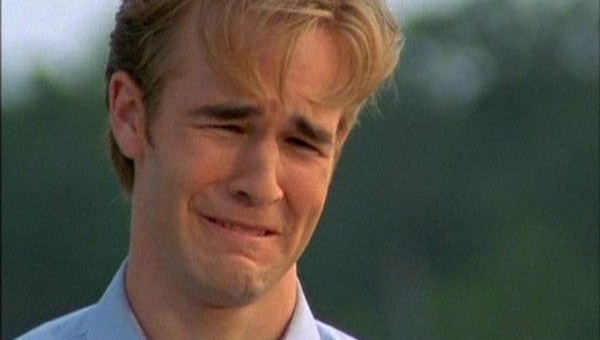 Or, Everything That's Ever Been Spoiled For Me
Try as hard as I might, there's no escaping spoilers in my role as (amateur) TV critic. As I've said before, I'm incapable keeping up with all the worthwhile, buzz-worthy, quality TV on the air today. And while most blogs and publications are good about preceding spoilers with warnings and burying plot reveals in the body of an article instead of leading with them, others are not so conscientious. And even with the diligent outlets, there is a statute of limitations with spoilers—at a certain point, after an arbitrary amount of time has passed, it has to be allowable to rehash and discuss major plot points without recrimination. So I don't always blame the spoil-er for the spoiling; I just regret that it happened (unless I just don't care).
At the risk of paying the sin forward, here are all the twists that have been ruined for me—only posted for the amusement of curious readers! For those of you who are reading this on my blog, I've redacted the spoiler so that you have to highlight it to read it. For those of you who are reading this on an RSS feed, you might be S.O.L. This is a veritable minefield of killjoy spoilerage, so proceed with caution. And have fun!
The Walking Dead: I knew that there was a substantial plot twist recently and that actor

Jon Bernthal

has been making press circuits, so I had my suspicions—and I've since found out that, yes,

Shane dies.

Dexter: To the dismay of my boyfriend, who got me into the show, I had long since read that the Trinity Killer

killed Dexter's wife Rita

.
Game of Thrones: I forget how I read it, but I knew that whatever character

Sean Bean

plays is beheaded even before HBO the sensationalistic (and, might I add, clever) promotional poster that depicts

his head on a pike

.
Desperate Housewives: Thanks to a full-page article in Entertainment Weekly and a clip that ran on one of the morning shows, I now know that 

Mike Delfino

dies. (Interestingly, many other TV fans were spoiled when the plot twist was referenced in the Nicollette Sheridan trial days before the episode aired.) I'm not devastated about it; I've been dragging my heels on watching my Housewives backlog anyway.
Battlestar Galactica: Dammit, TV Guide. Here I was innocently leafing through their BSG issue when, all of a sudden, I came across a picture of

four of the final five Cylons (and I'm not saying who here because I'm still hoping to get my boyfriend into the show)

.
The Amazing Race: Every season, I inevitably fall behind on this competition show, and more often than not, I hear about who won the big shebang.
Grey's Anatomy: I'm pretty sure I knew that

Denny died

before I caught up with the seasons I'd missed on Netflix. And now that I'm covering the show for Wetpaint, I'm privy to a lot of spoilers. I was allowed to watch one screener this season which had a disclaimer asking critics not to reveal

"what happens to Henry"

in that episode. Gee, can you guess?
Once Upon a Time: I found out that the

sheriff

died, breaking the heart of the

Jennifer Morrison

character, but I don't feel too upset about it because a) I've only watched one episode, and b) I hear that death isn't permanent on that show anyway.
Gossip Girl: I knew that

Dan and Blair

became romantic while I was still boycotting the show. And now that I've seen it happen, I don't hate the idea!
Parenthood: A thumbnail on Hulu gave away the fact that not only did

Jasmine forgive Crosby

, but

they got married, too

.
So You Think You Can Dance: My boyfriend and I heard who had won the latest season

(Melanie, was it?)

as we were still watching the first few episodes. It didn't really matter, though, because the season was so uninspiring that we didn't even finish watching it.
Six Feet Under: I know that

the Peter Krause character (Nate?) has some sort of stroke

which makes

him start saying nonsensical words

right before

he dies

.
The West Wing: I think I remember that the

Jimmy Smits

character wins the election, replacing Jed Bartlet as president. I also know that

Leo dies

by virtue of the sad fact that

the actor, John Spencer, passed away in the midst of the series

.
The X-Files: I knew that

Mulder was abducted

because I remembered seeing

him practically flayed by alien technology

in a FOX promo years before I watched it.
Buffy the Vampire Slayer: I know that

Buffy's mom dies

. And maybe the

Alyson Hannigan

character, too?
The Wire: The kid played by Tristan Wilds

shoots some girl in a car

…? Is that right? And also, does

Omar die?

Friday Night Lights: One of the teens

commits murder

? Maybe?
Alias: I'm pretty sure I Googled out spoilers (but I don't remember which) back in the days before I wanted to stay pure.
Lost: Actually, no! I'm adding this to the list because I think I actively dodged spoilers pretty effectively. Take that!